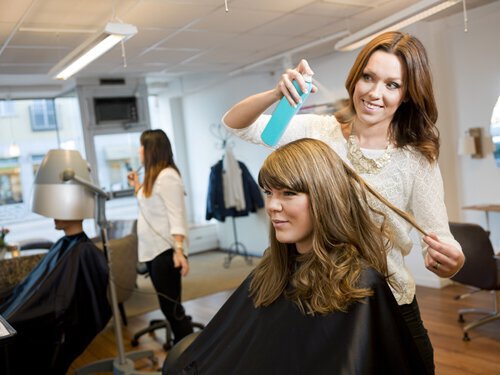 Help disguise your thinning hair with these 3 tips
If you've noticed that your hair is thinning, you're likely going to want to try anything to help draw attention away from it. The good news is there are plenty of ways you can help disguise thinning hair, starting with how you style it each morning. While there is no one technique that will work for every person, there many options available out there to try.
Here are a few ways you can help draw attention away from thinning hair:
Avoid too much product: When it comes to putting product in your hair, less is more. The reason for this is hair gels often tend to clump pieces of hair together and separate them, which allows light to shine more brightly on any balding areas.
Cut it different lengths: "I leave longer sections in the thinning area so it can lay down over it, blocking any light," says Los Angeles-based hair stylist Diana Schmidtke. You don't want your thinning hair to be a uniform length all the way around, as this can hurt your chances of hiding any bald spots.
Keep it short: Generally speaking, shorter hairstyles are better for those with thinning hair. This is because longer locks tend to accentuate the less full areas of the scalp, particularly among men. When you are getting your hair styled, be sure to keep it as short as possible.
If you are interested in professional hair replacement surgery, be sure to schedule an appointment with Marotta Hair Restoration today! Check out the rest of our website to learn more about all of the different high-quality treatments that we offer to our clients.