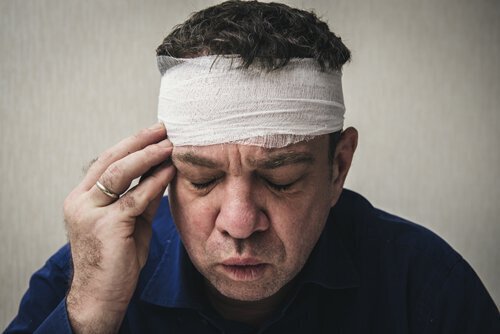 Clever ways to deal with scalp scars
Scars are a part of life, and the reality is that most people have one or more. Scalp scars, however, are less common and can be a nuisance. They disrupt the hair growth pattern and can leave you with a lack of self-esteem. But scalp scars can be easily dealt with. To see some of the ways to hide or get rid of your scalp scar, check out the tips below:
Use makeup 
If your scar is on the neck line or near your sideburns, you can easily disguise it with makeup for a quick, simple fix. Be sure to select a cover-up that has green undertones to counteract the red hues of the scar tissue. Test different colors to find the one that best covers it. You will finish by dusting a light layer of powder over the area to finalize the coverage.
"The FUE method is another great option for hiding scalp scars."
Consult an expert 
Most people do not realize that you can have scars improved in appearance. There are several methods for scar removal – keep in mind scars can never be truly removed, just addressed via facial plastic surgery. Some doctors will cut off the scar and use a specific repair technique to prevent overgrowth. There is also the option of getting a series of corticosteroid shots and then wearing collagen wraps. This will not technically remove the scar, but it will reduce its prominence.
Localized hair transplants 
The FUE method for hair transplants is another great option for hiding scalp scars. Healthy hair is taken from a donor site on the scalp and then transplanted directly to the scarred area. The new hair growth will cover the imperfection, effectively erasing the scar's visibility. Talk with a hair restoration specialist today to learn more about this procedure. 
Scalp scars do not have to ruin your self-confidence. Talk with a dermatologist or hair restoration specialist to learn about more options.