Cancer is not a subject that most people want to discuss. Yet it is an issue that affects millions of Americans and their families. In addition to the new medications, various doctor visits and emotional stress, cancer patients will also have to contend with certain physical changes. For some patients, this could mean the loss of their hair. Marotta Hair Restoration understands that this is a difficult thing for many people and wants to help everyone understand cancer-related hair loss.
Which cancer treatments cause hair loss? 
According to the American Cancer Society, patients who most often experience hair loss are receiving some form of chemotherapy. Because the chemotherapy is designed to attack cancer's fast-growing cells, other rapidly producing cells, such as those of the hair follicles, are often attacked as well. Patients may also be on certain types of medication that can also lead to hair loss. Bone marrow transplants and hormonal therapies could also increase the risk of patients losing their hair, according to Memorial Sloan Kettering Cancer Center. 
What to expect with cancer-related hair loss 
Cancer-related hair loss occurs when chemotherapy drugs damage patients' hair follicles. They may notice their hair falling out after the second week of treatment. Depending on the harshness of the chemo, patients' scalps may become very tender, making it difficult to bathe or groom.  Not all cancer patients will lose their hair. It will all depend on the patient and his or her course of treatment. Hair loss may continue over the period of treatment and for several months after.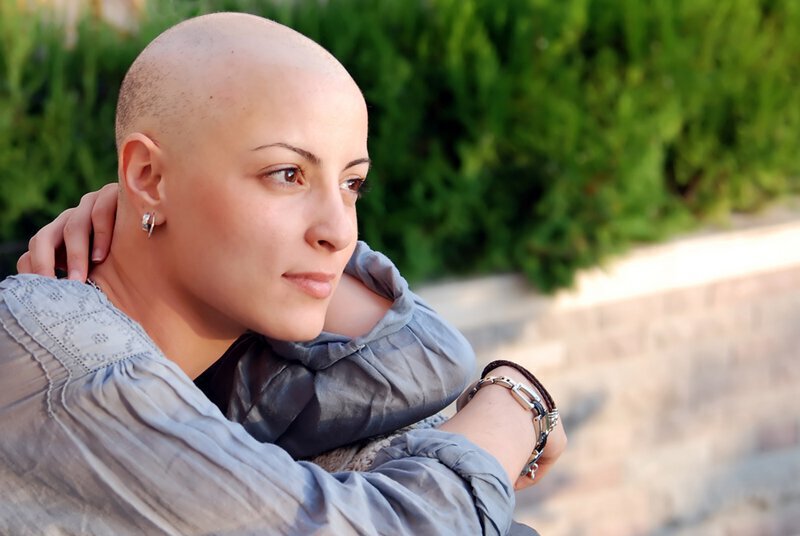 Cancer-related hair loss is not uncommon, and patients should feel informed about their condition and how to cope.
How to cope with cancer-related hair loss? 
It is important for patients to recognize that hair loss is not something to be embarrassed about. However, if they don't feel comfortable with their baldness or thinning hair, they have options to consider. Many insurance plans will cover the cost of wigs for cancer patients. The American Cancer Society suggested purchasing one while most of your hair is still visible. That way the wig shop can better match your natural hair color. Their Tender Loving Care program also offers wigs for cancer patients.
What happens after remission? 
The good news is that the majority of cancer-related hair loss is not permanent. Many patients will begin to experience normal hair growth about two or three months after treatment ceases. However, the hair that returns may be finer and more coarse than the hair the patient had before treatment. If patients are not satisfied with their regrowth, they can elect to receive hair restoration procedures. Hair transplants are an excellent option as they can take hair from healthy donor sites and implant it on the scalp, giving patients back a full head of hair. If the eyebrows were also affected by the chemotherapy or other treatments, eyebrow transplants may also be a worthwhile option. 
When a patient is diagnosed with cancer, he or she should not have to worry about anything but getting healthy. Hopefully, knowing that cancer-related hair loss is normal and that it can be reversed may take a heavy weight off these individuals. To learn more about your post-cancer treatment hair restoration options, contact Marotta Hair Restoration today or click the image below to schedule your free consultation.