Hair loss can be a difficult thing to deal with, especially if it happens early on in life. The good news, however, is that there are plenty of ways you can work to make your hair look younger and fuller than it actually is. If you are on the fence about going in for hair replacement surgery, you should visit your local salon and try some non-permanent methods before you take the leap. You don't have to let any hair loss or aging define you, as long as you follow a few certain guidelines.
Here are some ways to make your hair look young and healthy:
Avoid any heat: Using heat to style your hair can be very damaging, as it will dry out your already delicate follicles. Whenever possible, avoid using heat to dry your hair, opting for natural methods instead.
Choose the right style: For your hair to look younger, you will need to style it correctly. But you need to make sure that you don't keep it in a bun or ponytail that is too tight, as this can exacerbate your hair loss.
Massage the scalp: If you want to stimulate hair growth, it all starts at the scalp. Whether you do so in the shower or not, you want to make sure that you spend at least a few minutes each day massaging your scalp. This will help the necessary nutrients break through and encourage healthy follicle growth.
If you are interested in a professional hair transplant, be sure to schedule an appointment with Marotta Long Island Hair Restoration today! Check out the rest of our website to learn more about the different services that we offer.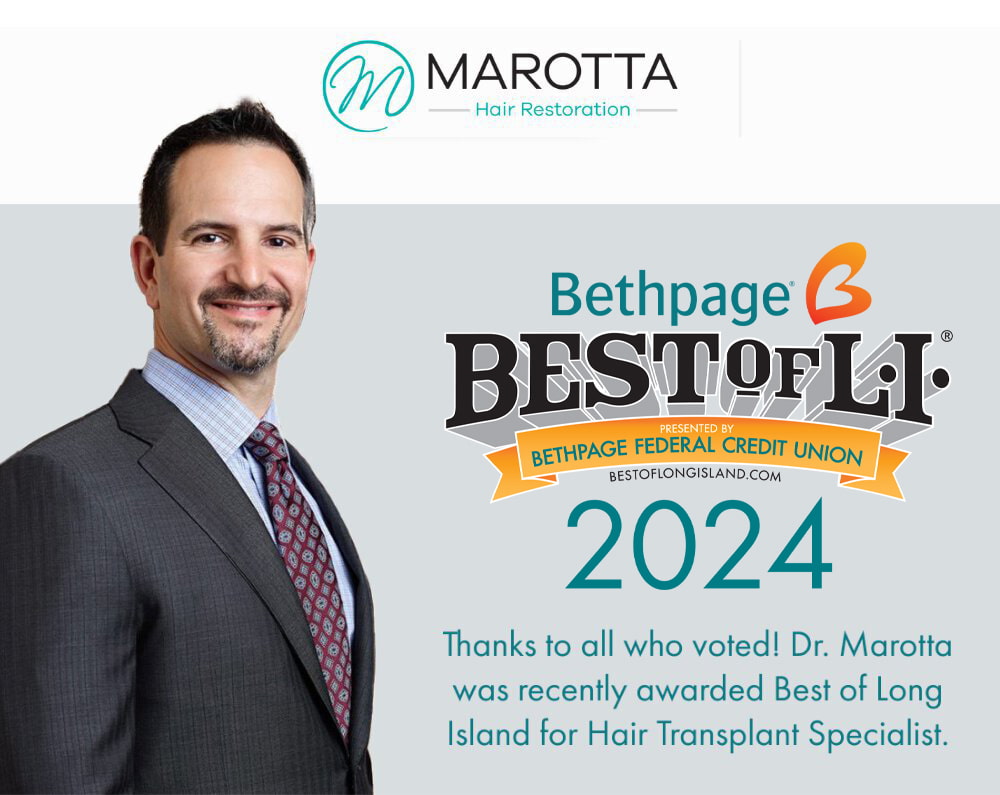 Repair. Regrow. Revitalize.
Realize What's Possible With Marotta Hair Restoration
Long Island hair restoration specialist and facial plastic surgeon Dr. James Marotta is here to help you reach your goals on your terms. Schedule your consultation with Dr. Marotta to restore your hair's youthful density and your confidence today.
895 West Jericho Turnpike, Smithtown, NY 11787