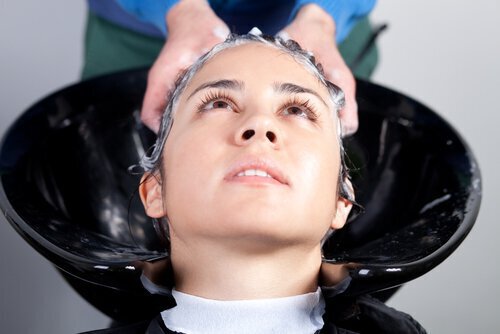 3 WAYS TO HELP YOUR CLIENTS DEAL WITH HAIR LOSS
As a hairdresser, your business will thrive on how well you handle working with a wide variety of clients, whether their hair is curly, flat, long, short or even thinning. Dealing with a client that has thin hair can be tricky, especially if they haven't noticed or come to terms with the situation yet. Luckily, there are plenty of things you can do in order to help. Many salons are now offering treatments for hair loss sufferers these days.
Here are a few ways you can start the conversation with your clients:
Create a plan: If your client is losing hair, you can design a plan that will facilitate healthy hair growth. Whether this means they should come in for a trim to get rid of dead hair regularly or should see you every month for a scalp massage is entirely up to the two of you.
Look for the right products: Having the right materials in your salon can make all the difference in the world, so research any creams or other materials that could help reverse or slow down the effect of hair loss.
Pay attention: When your repeat clients come in, you should take note of what state their hair is in. You might be the first to even realize there is an issue, so if you notice follicles beginning to jump ship, you need to alert them to the situation as quickly as possible.
If your client is distressed by their hair loss, you can always encourage them to seek professional hair replacement surgery. Marotta Long Island Hair Restoration offers these and other services designed to help provide people with the restored and healthy hair they're looking for.