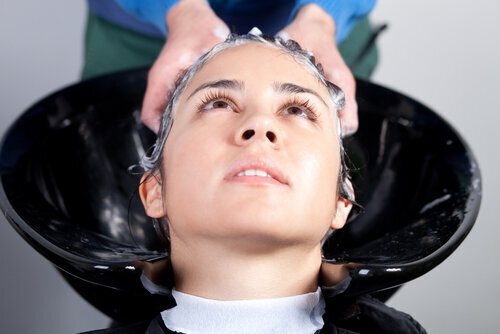 3 shampoo ingredients that contribute to hair loss
If you are experiencing hair loss, there could be a number of reasons why. Chances are there are genetic factors involved, but you can't rule out other potential triggers ranging from the weather where you live to what you are washing your hair with on a daily basis.
Shampoo can have a damaging effect on your hair, which is why it is so crucial for you to pay attention to the ingredients listed on the bottle. By avoiding certain substances, you can help prevent further damage from being done to your weak locks.
Here are a few shampoo ingredients to be wary of:
Foamers and thickeners: The chemicals that produce bubbly lather when you rub your shampoo into your hair can actually be stripping your locks of the essential oils it needs, as well as halting healthy hair growth. Steer clear of any shampoos that contain sodium laurel sulfate.
Irritants: Products that contain ingredients such as fragrances or artificial colors should not be purchased. They can cause an allergic reaction on your scalp, and make already thin hair dry and brittle. You don't want to worsen your weak hair with these unnecessary additions to the shampoo.
Preservatives: There are certain ingredients companies will use in order to help prolong the overall shelf life of their products. If you see a shampoo that has formaldehyde listed on the label, do not buy it — formaldehyde encourages hair loss.
If you are interested in hair replacement surgery, be sure to schedule an appointment as soon as possible with Marotta Long Island Hair Restoration! Check out the rest of our website to learn all about the different high-quality hair restoration treatments that we offer.