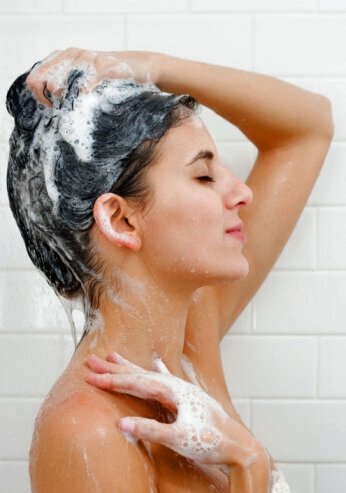 3 tips for washing thinning hair
If you are experiencing hair loss, you need to be as careful not to place any amount of excess pressure on the locks and potentially cause further damage to the follicles.
Washing and shampooing your hair is a vital part of keeping it healthy, but you need to make sure that you are doing so in a way that is not doing any sort of harm. As long as you follow a few simple guidelines, you will be able to wash thin hair safely and effectively.
Here are a few tips to help you out:
Don't use hot water: When washing your hair, you should be sure to use only lukewarm water. The hotter the water is, the more damage it can do to already weak follicles by drying them out and stripping your hair of its natural moisture.
Massage your scalp: Before you get to shampooing your hair, you want to make sure that you really get rid of any dirt and debris that has built up on your scalp. Not only is this more hygienic, it will also help create a healthy space for your locks to grow out.
Use a small amount of shampoo: You don't want to overwhelm your hair by using too much product. A small dollop on your palm will do well, just be sure to really massage it into your hair and scalp.
If you are interested in hair replacement surgery, be sure to schedule an appointment with Marotta Long Island Hair Restoration as soon as possible! Check out the rest of our website to learn more about the high-quality hair restoration treatments that we offer.