Treating Alopecia in Long Island with New Drug
The FDA has recently approved the first systemic treatment for alopecia areata, a once-daily oral tablet called OLUMIANT. This breakthrough drug promises to regrow hair in up to one-third of severe alopecia patients, including those who do not qualify for hair transplants.
Here is what you need to know about Olumient for hair restoration, including side effects, what types of alopecia it treats, and other hair growth treatments Dr. Marotta offers that may bolster its effects.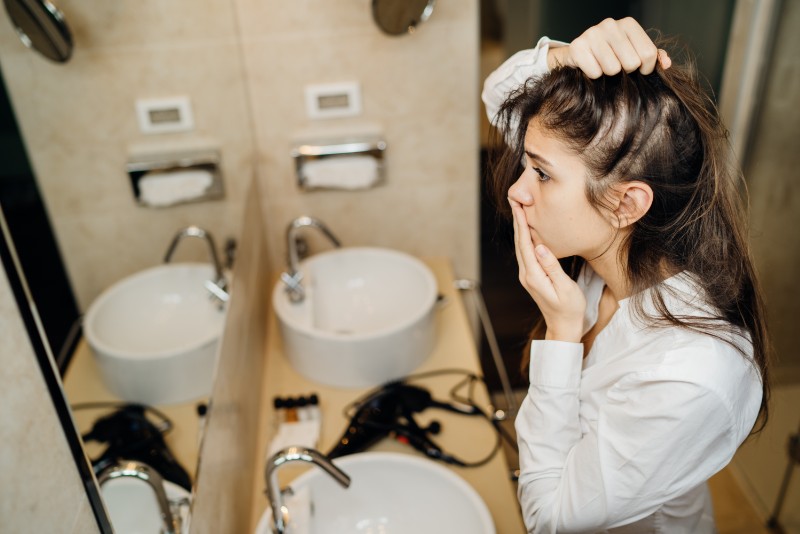 Get the facts about OLUMIANT
What is OLUMIANT?
OLUMIANT (baricitinib) is a groundbreaking new drug for adults with alopecia areata, an autoimmune condition that causes hair to fall out in clumps. As the first systemic drug for this purpose, OLUMIANT treats the entire body rather than the site of hair loss only. It is available by prescription as an oral tablet.
"OLUMIANT is a godsend for patients suffering from Alopecia Areata. Prior to OLUMIANT, steroid injections into the lesions were the mainstay of treatment. Now relief from the patchy hair loss these patients can experience over the entire scalp and body can be achieved with a pill." - Dr. James Marotta, Founder of Marotta Hair Restoration in Long Island
How does it work?
OLUMIANT is a JAK inhibitor that interrupts the activity of specific enzymes that lead to the inflammatory response believed to cause alopecia areata. Specifically, it blocks the Janus kinase signal transducer and activates the STAT pathway, ultimately reversing hair loss in many patients.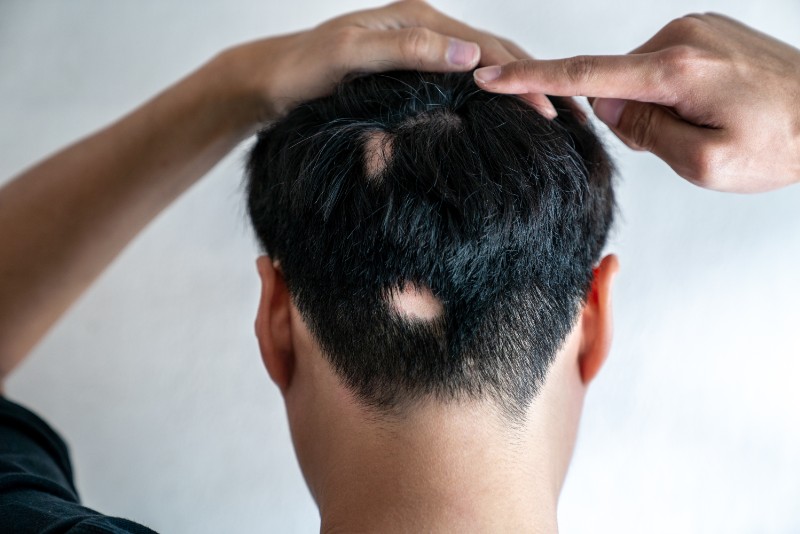 Understanding Alopecia Areata
What types of alopecia does OLUMIANT treat?
Alopecia Areata
Caused by an autoimmune disease that attacks hair follicles, alopecia areata results in sudden, patchy hair loss. Since it does not affect the entire scalp, it does not cause total baldness. OLUMIANT works best for individuals who have severe alopecia areata.
Alopecia Totalis
Hair loss that affects the entire scalp may also be linked to an autoimmune disorder. As the name implies, the total loss of scalp hair leaves the patient bald. OLUMIANT can treat this severe form of hair loss.
Alopecia Universalis
When the entire body and scalp lack hair, it is known as alopecia universalis. Again, the immune system is considered the main culprit. Can OLUMIANT treat this rare type of alopecia? In many cases, the answer is yes.
How effective is OLUMIANT for hair loss?
Before receiving FDA approval, researchers tested the drug during two double-blind, placebo-controlled, randomized trials lasting 36 weeks. Study subjects all had severe scalp hair loss (at least 50 percent or more) for six months or longer. Participants either received a placebo or two-to-four milligrams of OLUMIANT daily.
In the first trial, 57 percent of subjects who took OLUMIANT responded positively to the treatment, achieving 80 percent scalp hair coverage. Only five percent responded to the placebo. The second trial showed similar outcomes. Eyebrow and eyelash coverage also improved among those who had hair loss in these areas. The FDA even gave it a Breakthrough Therapy designation.
Does OLUMIANT have side effects?
The most common side effects are headache, nausea, acne, fatigue, UTI, shingles, elevated cholesterol, respiratory infections, liver enzyme changes, folliculitis, anemia, yeast infections, reduced white blood cell count, abdominal pain, and weight gain. Serious infections, mortality, cardiovascular issues, and thrombosis are possible. Patients should be carefully screened and monitored. Ideally, the benefits of taking OLUMIANT should outweigh the possible risks.
Who should not take OLUMIANT?
OLUMIANT is not right for everyone. It is an immunosuppressant, so your doctor may need to monitor your usage. It is not recommended for people who take other JAK inhibitors, cyclosporine, biologic immunomodulators, or certain immunosuppressants.
Can you combine OLUMIANT with other hair restoration treatments?
Dr. Marotta may discuss combining his Long Island hair loss treatments with OLUMIANT in some cases. Together, they could boost the effects of one another to restore hair.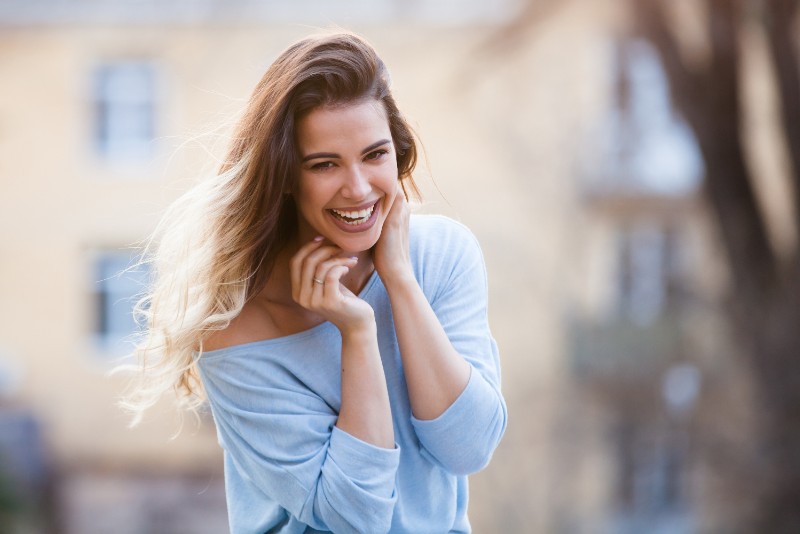 Surgical hair restoration is generally not an option for alopecia areata
What about hair transplant surgery?
Many hair loss patients are willing to consider hair transplant surgery; however, a hair transplant is not advised for treating alopecia areata. In these cases, OLUMIANT is a promising drug for severe alopecia areata patients who do not qualify for hair transplantation.
Why won't a hair transplant work for severe alopecia?
Hair transplant candidates must have enough healthy donor hair follicles, which severe alopecia patients lack. Because the condition is related to an immune response that attacks the hair follicle, the transplanted hair will eventually be rejected.
Learn More About Hair Restoration in Long Island at Marotta Hair Restoration
James Marotta, MD, FACS offers the most comprehensive hair restoration solutions in Nassau County, Long Island. As one of the top Long Island hair restoration and hair transplant specialists, he can tell you more about severe alopecia treatments such as OLUMIANT and alternatives. Call his Smithtown office at (631) 982-2022 to learn about the options that are available to you.