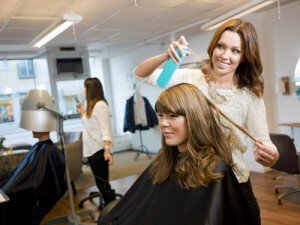 3 ways to cope with thinning hair
If you hair is starting to thin, it can often feel as if you are fighting a losing battle. However, there are plenty of tips and techniques you can follow in order to keep your hair as thick and beautiful as possible. You just need to follow a few simple guidelines that will help you look and feel your absolute best, no matter the state of your hair.
Here are a few ways you can help care for your thinning hair:
Avoid any heat: When you are styling your hair, you want to make sure that you use as little heat as possible. The warmth can dry out and cause your already delicate follicles to break, so turn down the hot water in the shower and dry your hair with a towel instead of a blow dryer. Just make sure to be gentle!
Consult with a professional: One of the best ways to deal with your hair falling out is to talk to a doctor. That way you can explore all of your options, such as hair replacement surgery. Having all of the information available will allow you to make an informed decision.
Try different hairstyles: You can try and cover up your hair loss by experimenting with different hairstyles. Getting your locks layered can help mask the impact of the thinning, so you can play around with your hair until you find something that suits you and your situation.
If you are interested in professional hair restoration treatments, be sure to schedule an appointment with Marotta Long Island Hair Restoration today! Check out the rest of our website to learn more about the services that we offer.