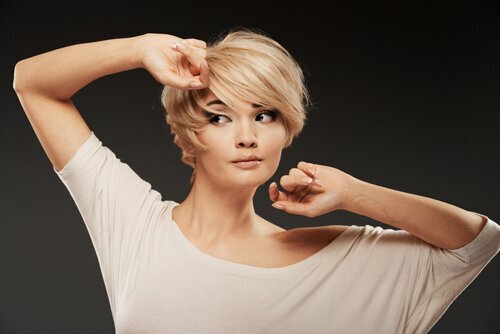 What can your hair say about your overall health?
We all think about our hair on a regular basis, how often and how long to wash it for, whether or not it needs a cut and making sure it is dry enough before heading off to work. But your hair can also help clue you into your physical well-being too.
Hair is a great marker for what kind of shape you are in, and can often alert you to the fact that something is not quite right. The next time you are brushing out your hair in the morning, be sure to take note of what your locks are trying to tell you.
Here are a few possibilities:
Dandruff: Excessive dandruff and other flakes of skin on the scalp can mean that you are too stressed out. To help combat this problem you should make sure to get more rest each night and try and reduce the stress in your life.
Dry hair: If your locks are brittle to the touch, chances are you are not hydrating well enough. Drink more water and lay off of the heating products, such as blow dryers and straighteners, until the follicles are strong once again.
Thinning hair: While balding tends to run through families, if you are the only one experiencing hair loss it could be a sign of a hormonal imbalance. This is especially true in women, where 30 percent of those who lose their hair do so because of menopause and other changes to the body.
If your locks are thinning and you are interested in professional hair replacement surgery, be sure to schedule an appointment with Marotta Hair Restoration as soon as possible! Check out the rest of our website to learn more about the hair restoration treatments that we offer.