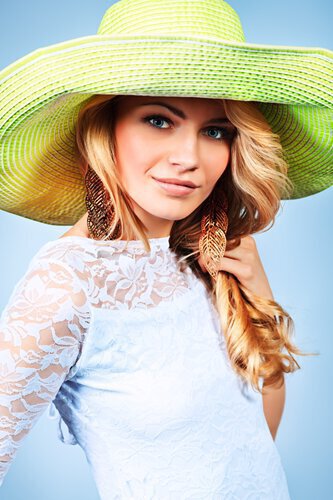 3 simple ways to create strong and rich hair
The average person loses about 100 strands of hair each day. For most people, that is not a big deal as they simply grow back quickly. But for many, this loss could have long-term effects on their physical appearance. If your hair is beginning to thin, now is the time to fight back.
There are plenty of ways you can keep your hair as strong and rich as possible. By following a few simple guidelines you can do everything in your power to reverse the loss and have your hair looking great once again.
Here are some tips to help you out:
Dry hair thoroughly: When you are getting ready to leave the house each morning, you want to make sure that you give yourself enough time for your hair to dry completely. If you go out with wet hair, it can more easily attract dust and other debris, which can be very damaging to the follicles.
Minimize scalp irritation: The key to healthy hair is, of course, a healthy scalp. That is why you want to keep your scalp in tip-top condition, minimizing irritants like too much product or dryness. As long as your scalp is in good shape, your locks will be as well.
Reduce your stress: Nothing can kill healthy hair faster than stress. In order for your follicles to grow out well, you need to cut down on any frustrations in your life.
If you are interested in exploring professional hair replacement surgery, be sure to schedule an appointment with Marotta Hair Restoration today! Take a look at the rest of our website to learn more about all of the different high-quality hair restoration treatments that we offer.