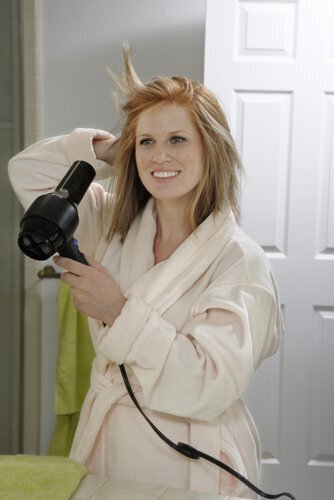 3 tricks to keep your hair in great shape
Regardless of the shape your hair may be in now, you want to do everything you can to keep it in the best possible shape for the long run. There are so many factors that go into the health of our locks, from the stress we experience at work to the environment of where we live.
Here are some tips to help you out:
Get haircuts regularly: You never want to go more than a couple of months without getting a haircut. This will clear away the dead and dying hair to allow room for the healthy strands to grow out.
Stay away from chlorine: If you love swimming throughout the year, you will need to keep your follicles protected from the pool's harsh cleaning chemicals. By washing your hair with a leave-in conditioner, it will seal the cuticles and prevent chlorine from being absorbed. The chlorine, when it is absorbed by hair, can both weaken the follicles, something that you certainly do not want to happen if you are already experiencing thinning or loss.
Use a cotton shirt: When you are drying your hair after a shower, be sure to wrap it up with a cotton t-shirt instead of a towel. No matter how soft the towel is the little grooves can be harsh on weaker hair, while the softness of cotton absorbs the water without causing any damage.
If you are interested in exploring professional hair restoration treatments, be sure to schedule an appointment as soon as possible with Marotta Hair Restoration! Take a look at the rest of our website to learn more about all of the different high-quality options that we offer.