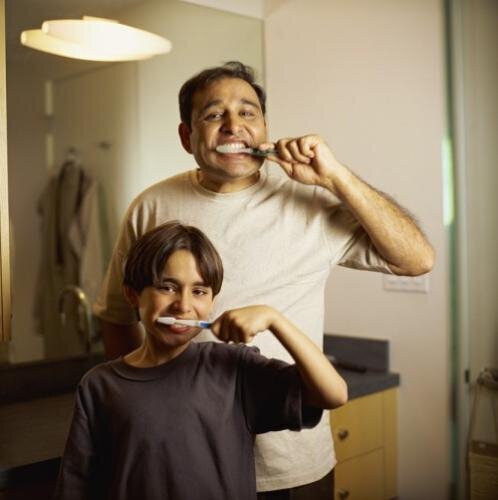 Is hair loss linked to tooth decay?
There are many different factors that can determine whether or not a person loses their hair. Genetics, health and stress are all key factors that can be responsible for whether a person has full and thick hair or follicles that are thinning. But researchers have discovered something new that could be linked to hair loss — tooth health.
New research from Maryland's National Institutes of Health has found that dental cavities can often be caused by a mutation in the protein known as keratin, which can also be responsible for hair loss. The researchers now believe that those who suffer from problems with their keratin have the same abnormal genetic structure that can lead to hair falling out.
Because of this newfound information, the study has suggested that those who are currently experiencing hair loss could benefit from brushing their teeth a few extra times each day, on top of what they would do normally. The shaft of each individual strand of a person's hair is made up of the keratin protein, which is also found in the enamel of the teeth.
"Functional analyses revealed that mutations in hair keratins result in altered enamel structure and reduced enamel micro-hardness," lead researcher Dr. Olivier Duverger wrote in the findings.
So, if you are looking to protect both the health of your teeth and your hair follicles, paying extra attention when you clean your mouth each morning is essential. The researchers said more additional work will need to be done to draw further connections about this link between dental and follicle health.
If you are currently suffering from hair loss and are interested in hair replacement surgery, be sure to schedule an appointment with Marotta Hair Restoration today! Check out the rest of our website to learn more about the hair restoration treatments that we offer.