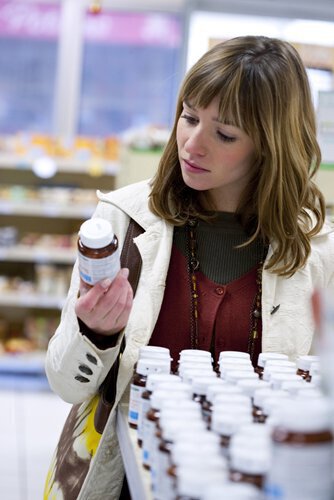 New study looks at treatments for female hair loss
Hair loss is something that affects both men and women, though in different ways. A new study from the American Hair Loss Association recently looked into the issue of female hair loss, and what can be done to reverse this process. What the organization found is that there are several options for women looking to strengthen their weak and thinning hair.
The study, which was released earlier this week, examined 80 participants varying in age and hair loss. There were 40 women who were postmenopausal and 40 women who had already reached menopause. They were broken up into two groups, with the control group being given a placebo while the test group received a special supplement to see how the hair responded to treatment.
Over the course of a six-month period, all 80 women were checked periodically to see how their hair was reacting to treatment. The supplements that the test group were given were made of a variety of materials, including fish oil, omega-3 fatty acid, vitamin C and black currant seed oil. After the trial period was over, the women who were in the treatment group were found to have:
Significant reduction in telogen hair percentage
Increased hair density and diameter
An overall reduction in the amount of hair lost.
At the end of the study, nearly 90 percent of the women in the treatment group reported having stronger and healthier hair, both in density and diameter. This is a remarkable news for women who are looking for ways and treatments to improve their hair.
If you are interested in exploring professional hair restoration treatments, be sure to schedule an appointment with Marotta Hair Restoration today!