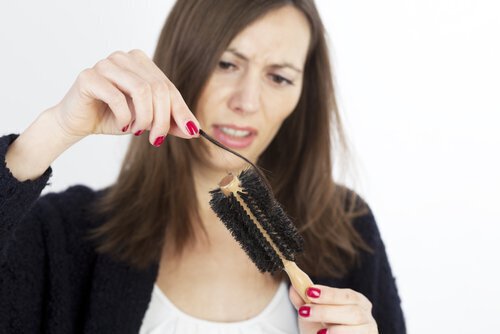 What is causing your hair to fall out?
While no one wants to find that they're losing their hair, the good news is that, if you determine the cause early on, you can work to slow down or reverse the process. While hair replacement surgery is always an available option there are other things you can try before resorting to surgery.
Here are a few possible reasons why your hair may be thinning, and how changing these behaviors can restore your locks:
Crash dieting: Your body needs healthy foods to thrive and work properly. If you don't ingest the necessary nutrients — such as iron and zinc — on a regular basis, it's not just your body that will feel the effects but your hair too. Protein plays an important role in hair growth, and should be incorporated — albeit in healthy amounts — into your diet.
Hormonal imbalance: Your hormone levels can directly impact the health of your hair. Both insufficient and excessive hormone levels, such as estrogen, can lead to hair loss. If you think this might be the case, consult with your physician about how to correct these imbalances.
No sun protection: Keeping your hair safe from the sun is crucial, especially during the summer months. The UV rays from the sun are not only bad for your skin, they can actually damage the structure of the follicles, making your hair much more fragile and likely to fall out.
If your hair is falling out and you are interested in hair restoration treatments, be sure to schedule an appointment with Marotta Hair Restoration today! Take a look at the rest of our website to learn more about all of the different high-quality services that we offer.