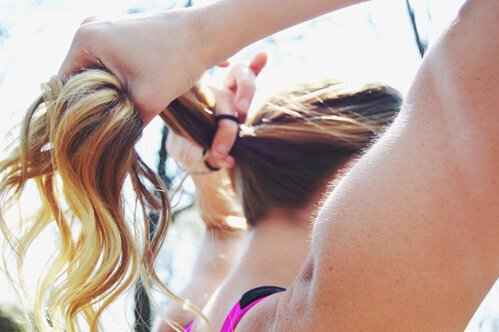 More women than ever seeking hair restoration treatment, study finds
Hair loss has long been thought of as an issue that primarily plagues men. However, many women struggle with this predicament as well. In fact, 40 percent of those affected by hair loss in the U.S. are women, as reported by the American Hair Loss Association. Yet because of social taboos, fewer women seek hair restoration treatments.
"There has been a
50 percent in
crease in women seeking hair restoration treatments."
What has changed?
As social norms have changed, the stigma surrounding hair transplants for women have dissolved.  And now, more than ever before, women are seeking treatment for hair loss. In fact, over the last half decade, there has been a 50 percent increase in women seeking hair restoration treatments, according Dr. Robert Bernstein, a professor of dermatology at Columbia University.  Women are beginning to feel more comfortable approaching the subject of hair loss and finding solutions for this issue. 
What are the biggest causes of hair loss in women?
A variety of factors can cause hair loss in both men and women. But for women, the main causes are usually hormone imbalance, genetics and cosmetics/styling. Dihydrotestosterone is a hormone that can damage hair follicles if the levels are too high, and this is the case for many women who experience thinning hair or spotty growth. Genetics also plays a role in hair loss and make some women predisposed to hair loss. Finally, the way women style their hair and the products they use on it can sometimes damage follicles over time. Ponytails, braiding and other fashions can cause tension and disrupt the growth cycle. The chemicals in certain dyes and styling products can also damage the scalp follicles, effectively slowing down hair growth.
Which hair loss treatments are best for women? 
While every case is different, the treatments listed below may be the most advantageous for women suffering from hair loss. 
PRP with ACell injections – As one of the least invasive hair restoration methods available, PRP with ACell injections is a preferred choice of treatment for many women. This method does not require surgery, and as such does not leave scarring.
Laser Hair Therapy – This treatment is another non-surgical method that exposes the scalp to light treatment that is intended to stimulate follicle health and hair growth. Busy women prefer this method because they can receive their treatment and get back to their day without any downtime. 
Hair loss is not just a men's issue, and thanks to societal progress, women feel more comfortable approaching the topic and seeking treatment. The hair restoration methods listed above may not be the best option for every woman, so it can be helpful to consult with a restoration specialist to discuss your specific case and treatment options.